Tables and Chairs

Table & Chair Rentals:

1) Tables must be kept out of the rain and cannot be rented for an outdoor function without a party tent or other overhead sheltering.

2) Chairs are able to be rented for an outdoor function or ceremony that does not have a party tent or other overhead sheltering.

3) If ordering only tables & chairs for an event (without a party tent) they will typically be delivered the morning of your event and picked up later that evening unless otherwise specified.

4) We will call you at least 48 hours before the delivery date to schedule a delivery window with you.

5) Set-up of tables and/or chairs is not included in the rental price but can be added on per your request. If you would like a quote for set-up of tables & chairs please note it in "customer comments" while checking out and we will reach out to you to provide more information.

6) Delivery is not included in pricing and is calculated by mileage to your event location upon checkout.
CSE Services Has The Best Table and Chair Rentals!
No matter what type of event you are planning, CSE Services has the table and chair rental you need to keep your guests comfortable. We routinely deliver to backyard parties, corporate events, weddings, graduations or as well as other events and parties of all sizes looking to rent tables and chairs.
Guests are always looking for a a place to sit at events. If you are serving food, a place for your guests to put their plates while they are eating is a must to avoid spills. CSE Services helps you plan for all of that and you don't have to worry as we can provide all of those for you as well. We have taken the work out of getting your event site in
Clarks Summit
ready. We will set your rental items up and come back after your event and take them down and away.
We only rent items made of commercial grade materials that are also flame, mold, mildew, and stain resistant. It doesn't matter if it is a tables and chairs, we strive to only offer the best.
Worried about cleanliness? We take cleanliness and your guests health seriously. We clean and disinfect all of our rental items between each rental so you can focus on enjoying your event and the company of the guests who attend.
We are fully insured and can accommodate additional insurance requests if needed.
Ready to book? Our online reservation system allows you to easily add items to your cart, specify event times/dates, and even has a text box where you can leave us specialized notes about your event. If you prefer to speak with one of our event specialists, please give us a call at
(763) 355-1023
-- we're happy to help answer any questions about your event and help you plan your special occasion!
Chair Rentals in Clarks Summit

Every party needs to allow for a way for guests to sit at some point. Whether it is to eat a meal, or simply to take a break and talk with other guests. Many people who are hosting a party do not have a stack of chairs sitting around that they can use for their party nor do they have the need to run out and purchase them for one event. Our chair rentals in Clarks Summit solve those problems.

Parties without seating can create awkward moments, tired guests and people finding a reason to leave early when they just want to sit down for a moment. Chair rentals are often something of an afterthought and can create a stressful day if not planned for. Bring that to the forefront of your party planning and reserve with CSE Services today to take that task off your planning list.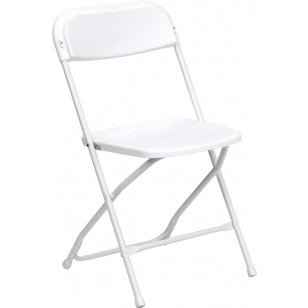 White Folding Chairs
Made from a combination of high grade steel and plastic.
Conforms to uneven ground better than metal chairs.
Manufacture's recommended load is not over 500 lbs. per chair.
Grade A: These chairs are in excellent "like new" shape.
Perfect for wedding ceremonies and any other event where the quality and shape of an item is paramount.
Pricing on tables and chairs does not include set-up but this service can be added for an additional fee.
Book Now!
Rent Tables in Clarks Summit

Have you ever been to a party and been given a piece of cake only to find that there is no table to put the plate on? It's not easy and can lead to a mess if you drop the plate or simply want to put it down for a second and do something else. With a table rental from CSE Services, you can avoid all those problems for your guests.

Tables are a great place for putting gifts while the party is going on and people are socializing. Table rentals also make for a less stressful party for the host/hostess by providing your guests a place to gather comfortably. They can put their drinks and plates on the table and spend more time enjoying the event you took so long to put together. At CSE Services, those are the events we help put together every day and we look forward to helping you with your next party or event.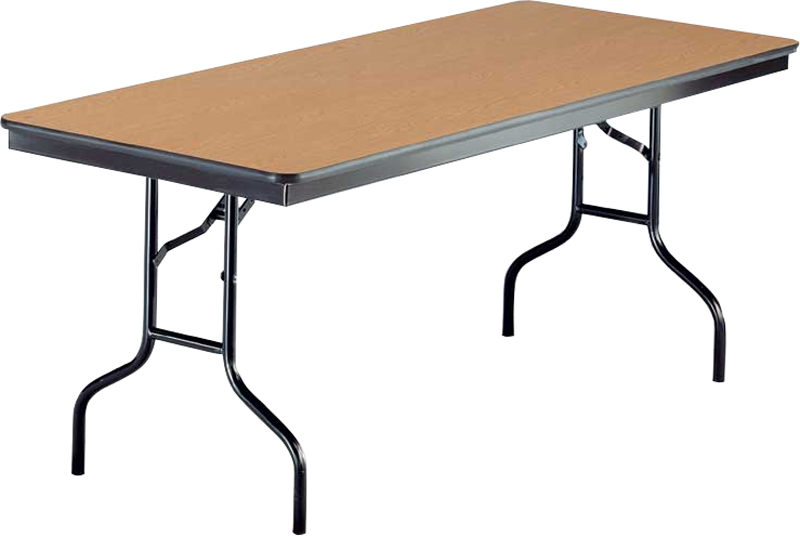 8 Foot Banquet Folding Table
Can comfortably seat up to 8 guests
Up to 10 guests can fit in tighter quarters if necessary
Don't forget to add our fitted table covers to your order!
Table Cloth Sizing:
When Seating Guests: 60" x 126" (Linen will drop 15" on all sides)
When Using for Buffet: 90" x 156" (Linen will extend to the floor)
Book Now!
Do We Deliver Table And Chair Rentals To Clarks Summit?
With CSE Services, the answer is YES! We are happy to deliver our rental items throughout Clarks Summit and the northeast PA area. We offer white tent rentals that are perfect for Graduation Parties, Wedding, Festivals, and other special events, striped tent rentals, and even tent accessories to provide lighting, heating and more for your events to make them truly unique. We also have dance floors & event flooring to give your guests stable ground during your event. Don't forget about tables and chairs for your guests. We have you covered there as well. Our concession machine rentals are a great way to provide carnival-style snacks. Looking for some entertainment at your event, be sure to check out our bounce houses, water slides and yard games to give kids both young and old some added fun. If you are looking some recommendations on what to rent together to make the perfect event, be sure to check out our party packages to see our most popular items bundled together to make your planning even easier.
Our Service Area
Proud to Serve The Following Areas:
If your party or event is beyond that radius, just let us know! We may be able to make special accommodations to suit your event.
NOTE: Fees may vary depending on how far you are outside our service area.
People Who Rented Tables and Chairs in Clarks Summit Also Rented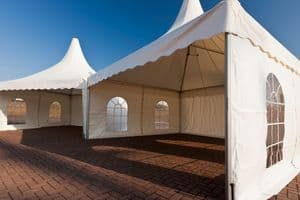 Tents
Beat the PA weather and give your guests the perfect place to be. We have a huge selection of tents for your wedding, graduation or corporate event.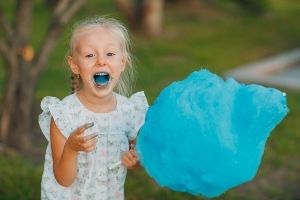 Party Snacks
A concession machine is a great addition to any backyard party. We have the best Cotton Candy Machines, Snow Cone Machines and Popcorn Machines.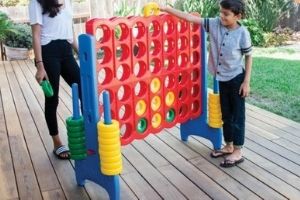 Backyard Games
Backyard game rentals offer a different form of entertainment. It's perfect for themed parties, corporate events, school gatherings or religious events.
Frequently Asked Questions About Table and Chair Rentals in Clarks Summit