This is a statement we hear quite often. Portable dance flooring is not only viewed as a costly item to rent but it's also viewed as a confusing subject to navigate, especially for a first time renter. However, there are many benefits to adding a dance floor to your outdoor event that you potentially have not considered. Not only does a portable dance floor provide a sturdy, flat and attractive area for your guests to safely dance but it's also very useful in directing your guests where to dance.

Dancing is paramount when it comes to creating a memorable experience and that's not only for the guests who enjoy to dance but also for the guests who enjoy watching others dance. Motivating your guests to dance in large numbers is far more complex than the average person gives it credit for. Luckily we've been providing disc jockey services for over twenty years and during that time we've been able to closely study exactly what it is that compels most individuals to dance. If we've learned one thing during that time it's just how important the atmosphere is when it comes to encouraging your guests to dance. So why is it so important to provide an exact place to dance? Well because a number of people will not join to dance until many others have already congregated. That simple factor is accelerated by providing an exact place for your guests to dance as opposed to having your guests dancing in various locations.

Makes sense right? So maybe now you're thinking you can simply rope off an area in front of the DJ or band. Not so fast, we've got more reasons! As mentioned before a dance floor provides a sturdy and flat place to dance. You may be thinking your yard is flat and that will suffice but before you do, consider this... What happens when 20 or 40 people dance in the same area for one or two hours? Mud. Mud happens, potentially so much mud it damages your yard. Even a seemingly dry and beautiful lawn can turn to mud after it's trampled on by dozens of feet and thousands of steps. After this happens it goes without saying that most guests will simply avoid the area all together or even worst they may begin to dance elsewhere and damage yet another portion of your lawn.

If you've read this far then perhaps you've got a paved area or stone driveway where guests can dance. Well don't worry, we still have a few other reasons on why you should consider renting a dance floor for your event! Did you know that dance floors are specifically engineered to be comfortable for one's feet? It's true, high quality dance floors are made from wood, plastic or rubber materials that are soft on the feet especially when compared to materials such as concrete or pavement. Additionally our outdoor portable dance floors even have a "springy" or "bouncy" feel to them aiding even further in the comfort of your guests' feet. Why is comfort so important? It's simple, more comfort leads to more dancing! More dancing leads to greater memories and greater memories means that not one guest is soon to forget your special event!
Finding the perfect dance floor for your event made easy!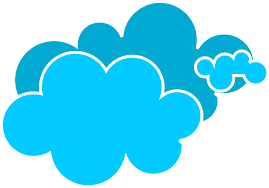 Factor 1: Size
There's all sorts of fancy equations and math that can tell you exactly how big the dance floor needs to be for your specific event. We've made this simple with our dance floor sizing chart located below! But please be aware that our calculations are based on a couple important factors that you should know. The first is that only 40-50% of your guests will dance at one time. The second is that each guest will only take up approximately 4.5 square feet on the dance floor (9 square feet for a couple). So if you want there to be more space on the dance floor between individuals or if you think that your particular guest list is a group that absolutely loves to dance then you might want to consider going up one or even two sizes on our chart!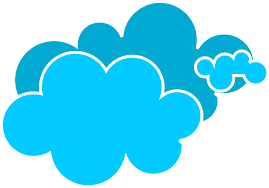 Factor 2: Location
Proper location of the dance floor is very important so we've listed a few factors to help you decide where to have us install your floor. First, our dance floor must be set up on generally level ground without any large dips or mounds over six inches. Secondly, a common mistake we see in wedding planning in particular is the placement of the entertainment away from the dance floor. This severely minimalizes the interaction between the guests and your entertainment. It is always best to locate your DJ or band on one end of the dance floor. Finally, since many guests love to watch others dance it's always best to locate your dancefloor near the middle of your event space. This not only allows others to watch but also makes it more accessible for guests to decide to get up and dance themselves!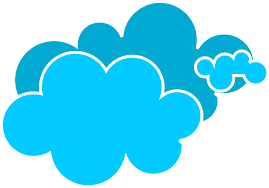 Factor 3: Size, Again!
Not only is size versus expected guest count an important factor when ordering a dance floor but it's also important that the dance floor fits well in the space you have set aside for it. That's why we offer several different easy to order widths and lengths in order to accommodate your space. Our handy sizing chart located below will help you choose the correct size based on guest count but ultimately you can still make adjustments to that suggestion dependent on your particular space.
Find the right dance floor for your event!