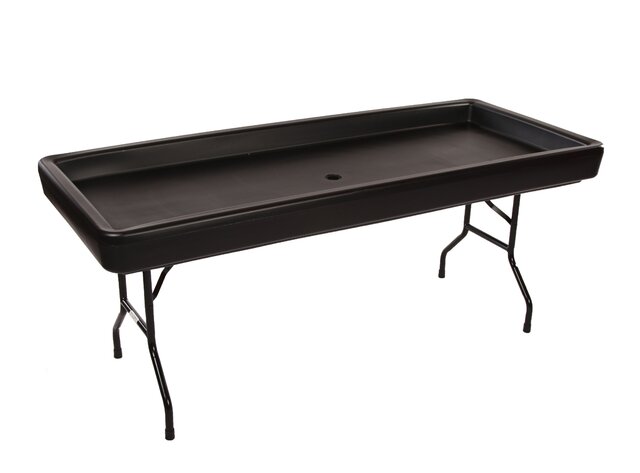 Fill 'N' Chill Table
Fill 'N' Chill Table
Keep your drinks or cold platters chilled and on display for your guests!
Allows you to put your drinks and platters on display for a professional appearance.

Designed to hold lots of ice which will keep your platters and/or drinks chilled for hours!

Has integrated valve underneath for easy water drainage.

6 feet long with a 3.5 inch well depth and a 500 lb capacity!

Ice is not included and must be supplied.