Graduation Party Tent Rentals In Honesdale
  White Party Tents

Party Tent Rentals:

1) All party tent pricing includes set-up and tear-down. Delivery is not included and is calculated by mileage to your event location upon checkout.

2) Party tents are typically delivered the day before your event and picked up the day after your event.

3) We will call you at least 48 hours before the delivery date to schedule a delivery window with you.

4) Party tent pricing does not include tables & chairs, if you require tables and chairs please add these on to your order.

5) Click on any party tent below for more information on that specific tent size along with seating layouts.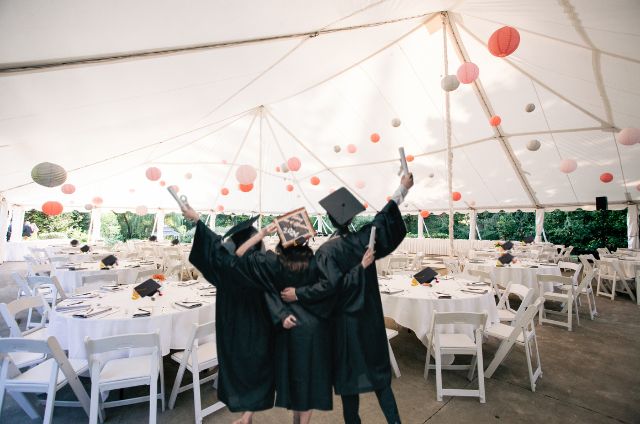 Tent Rentals for Your Graduation Party in Honesdale
Our tent rentals offer a practical and stylish solution for hosting formal events in Honesdale, including your upcoming graduation party. With ample space underneath, these tents provide an open area for setting up table and chair rentals and other event necessities. We understand that some event locations may not allow for tent stakes to be driven into the ground to anchor the tents, which is why we offer cement block anchors as an alternative. These anchors are ideal for events hosted in parking lots, patios, or other cement surfaces. Please note that additional fees may apply for the use of cement block anchors, but we will work with you to find the best solution for your event needs.
Create Magic with a Graduation Party Tent Rental In Honesdale
Your child's graduation is a momentous occasion, and you want to make sure their party is an unforgettable celebration. But with so many details to consider, it can be overwhelming to plan the perfect event. That's where CSE Services comes in! We offer a wide selection of stunning tent rental options to make your child's graduation party truly memorable.

At CSE Services, we understand that each graduate has a unique vision for their special day. We have an awesome selection of graduation tent rentals that will be the perfect addition to your more intimate gathering or the big graduation bash. With our high-peak tent rentals, your backyard can quickly be transformed into the ultimate party for your graduate. And if your graduation celebrations lead into the evening, CSE Service also has lighting rentals to make your evening celebrations magical. From twinkle lights to vibrant uplighting, we can create a beautiful ambiance that will take your graduation party to the next level.

At CSE Services, we pride ourselves on providing exceptional service and top-quality event rentals to make your graduation party a night to remember. Contact us today to start planning an unforgettable celebration for your graduate in Honesdale!
40 x 80 White High Peak Pole Tent Rental In Honesdale
With its attractive curved peaked design, this tent is the perfect choice for Honesdale events where a touch of elegance is required. Pole tents are the economical choice for setting up on grass, dirt, gravel, or even pavement (drilling is required for pavement). Please keep in mind that pole tents like this one cannot be anchored down with cement blocks so if staking is not possible in the area where you'd like the tent to be installed then please click here to view our next best option at this time. Because of its heavy-duty construction we highly recommend this specific tent for installations of over two days or for any installation requiring sidewalls.
Book Online Now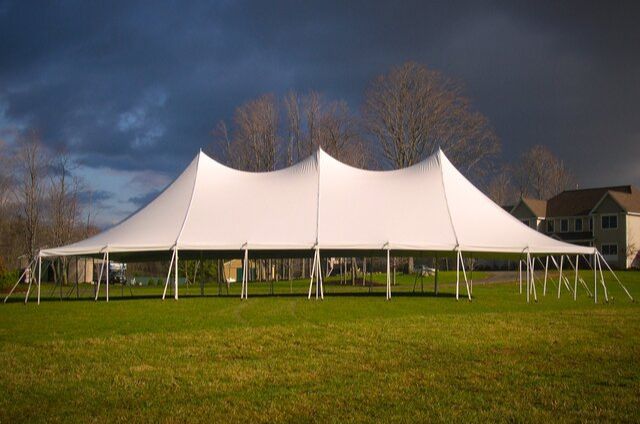 What Can You Expect From CSE Services?
Graduation parties are a once-in-a-lifetime celebration, and you want to make sure that everything goes according to plan. However, Mother Nature can be unpredictable and bad weather can quickly ruin your outdoor event. That's why CSE Services offers a wide selection of tent rentals to ensure that no weather can stop your graduation party.

Our tents are not only stylish and functional but also weather-resistant, meaning you can celebrate in comfort and style no matter the forecast. Whether it's pouring rain or a scorching hot day, your guests will be able to relax and enjoy the party under the protection of our high-quality tents. Plus, with our expert guidance, you can select the perfect Honesdale graduation party tent rental, taking into account the number of guests, location, and weather conditions.

At CSE Services, we strive to make your party planning as easy as possible. That's why we've created an online reservation system that allows you to reserve your tent rental from the comfort of your own home. With each of our tent rentals, we also give you ideas for your party layout, showing you different options for table and chair placement, so you will know if you are ordering the correct party tent to accommodate your entire guest list.

Once you've reserved your graduation tent rental, our team will follow up with you to arrange delivery. We'll work with you to determine the best time and location for delivery, ensuring that everything is in place and ready to go before your guests arrive. Our experienced professionals will handle the setup of your items and ensure proper anchoring to keep everyone safe. With our expert guidance, you can rest easy knowing that your party setup is in good hands.

After your Honesdale event, we'll return to take down your tent and other items, ensuring that everything is cleaned and sanitized in preparation for the next tent rental customer. By doing this, we can guarantee that each of our customers is assured of a clean and safe tent for their party.
Do You Deliver Graduation Party Tent Rentals Near Me In Honesdale?
With CSE Services, the answer is YES! We are happy to deliver our rental items throughout Honesdale and the northeast PA area. We offer white tent rentals that are perfect for Graduation Parties, Weddings, Festivals, and other special events, striped tent rentals, and even tent accessories to provide lighting, heating and more for your events to make them truly unique. We also have dance floors & event flooring to give your guests stable ground during your event. Don't forget about tables and chairs for your guests. We have you covered there as well. Our concession machine rentals are a great way to provide carnival-style snacks. Looking for some entertainment at your event, be sure to check out our bounce houses, water slides and yard games to give kids both young and old some added fun. If you are looking some recommendations on what to rent together to make the perfect event, be sure to check out our party packages to see our most popular items bundled together to make your planning even easier.
Our Service Area
Proud to Serve The Following Areas:
If your party or event is beyond that radius, just let us know! We may be able to make special accommodations to suit your event.
NOTE: Fees may vary depending on how far you are outside our service area.
https://www.google.com/maps/embed?pb=!1m18!1m12!1m3!1d47755.1893642676!2d-75.28810310502234!3d41.57575139651273!2m3!1f0!2f0!3f0!3m2!1i1024!2i768!4f13.1!3m3!1m2!1s0x89c4b49a14eeb2f9%3A0xe4c47e667713e745!2sHonesdale%2C%20PA%2018431!5e0!3m2!1sen!2sus!4v1642176854789!5m2!1sen!2sus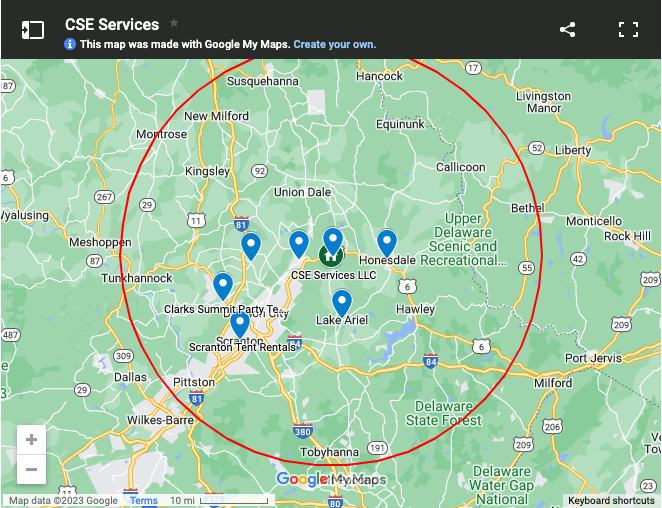 Customers Who Rent Graduation Party Tents Also Reserve: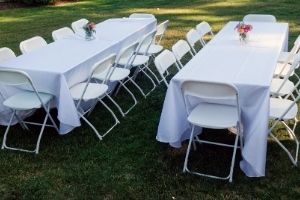 Tables and Chairs
Tables and chairs are the perfect addition to tent rentals. They are a great way to give your guests a place to sit and eat or just relax and get off their feet for a bit.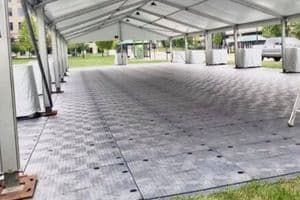 Dance Floors
Ready to dance the night away but hosting an event on a surface that isn't just quite right? Our dance floor rentals are the perfect solution to provide a stable surface to show off your moves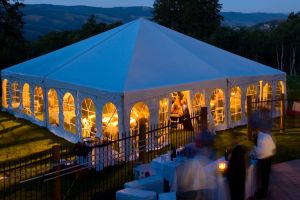 Party Tent Accessories
Our tent accessories include lighting, heaters, sidewalls, and more to help you set just the right mood for your next event. Check out all of the ways you can customize your tent rental.
Frequently Asked Questions about Tent Rentals