40 x 80 White High Peak Pole Tent
Actual Size: 40' W x 80' L x 22' H
Setup Area: 60' W x 100' L x 25' H




40 x 80 White High Peak Pole Tent
With its attractive curved peaked design this tent is the perfect choice for events where a touch of elegance is required. Pole tents are the economical choice for set up on grass, dirt, gravel or even pavement (drilling is required for pavement). Please keep in mind that pole tents like this one cannot be anchored down with cement blocks so if staking is not possible in the area where you'd like the tent to be installed then please click here to view our next best option at this time. Because of its heavy duty construction we highly recommend this specific tent for installations of over two days or for any installation requiring sidewalls.
Can Fit Approximately:
416 People Using 96" Banquet Tables

256 People Using 60'' Round Tables

450 - 525 People Standing Room

See seating layouts below for more information.
Price includes set-up and tear-down fees.
Additional fees for staking into pavement, dirt or gravel.
Please call 570-335-1581 to inquire.
Suggested Seating Layouts:
40 x 80 with Banquet Tables & Chairs (416 People)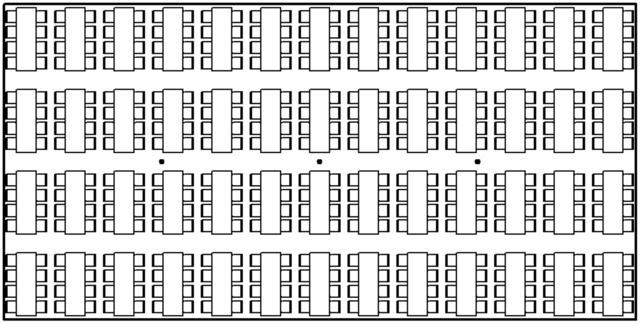 40 x 80 with Round Tables & Chairs (256 People)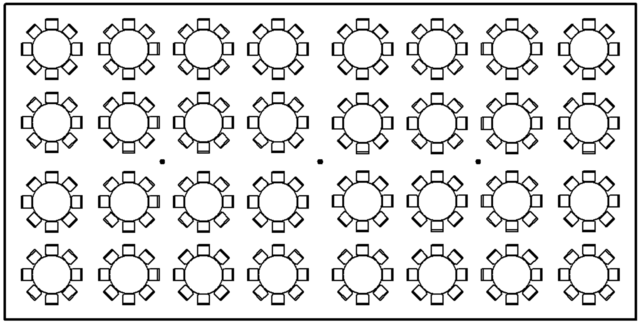 40 x 80 with Banquet Tables in Long Rows with Buffet (256 People)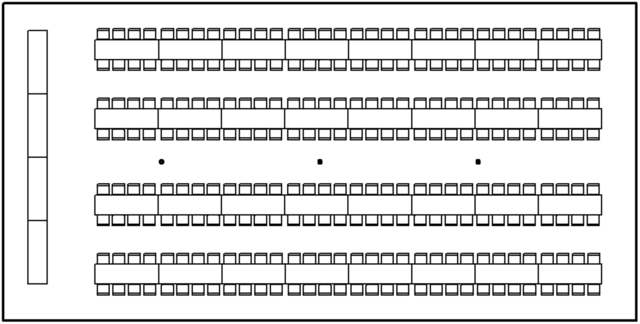 40 x 80 with Round Tables & Head Table (236 People)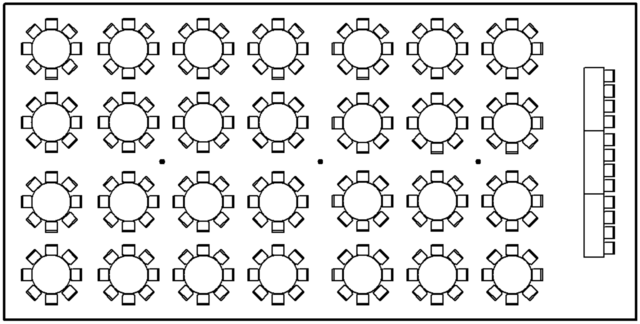 40 x 80 with Round Tables, Dance Floor, Head Table & Buffet (184 People)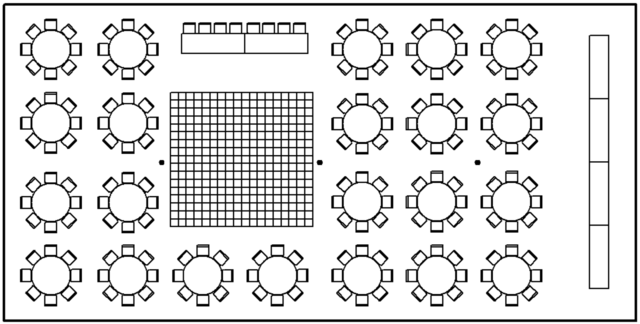 40 x 80 with Banquet Tables in Long Rows, Dance Floor, Head Table & Buffet (196 People)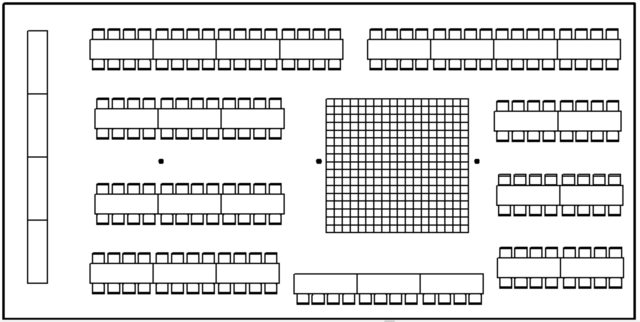 40 x 80 with Round Tables, Dance Floor, Head Table & Buffet (172 People)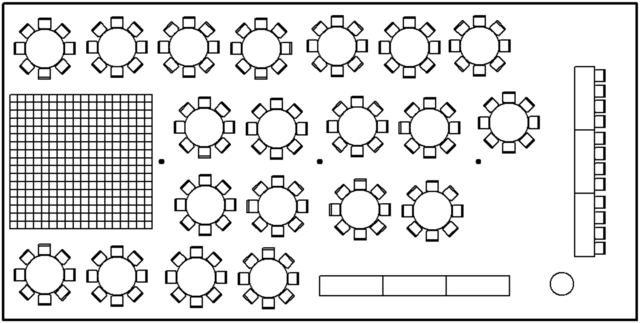 40 x 80 with Banquet Tables, Dance Floor, Head Table & Buffet (220 People)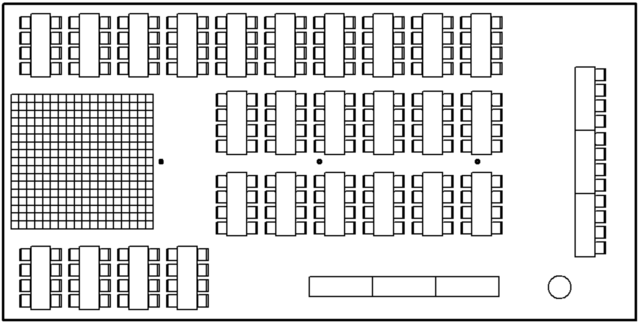 40 x 80 with Mixed Banquet and Round Tables, Dance Floor, Head Table & Buffet (172 People)