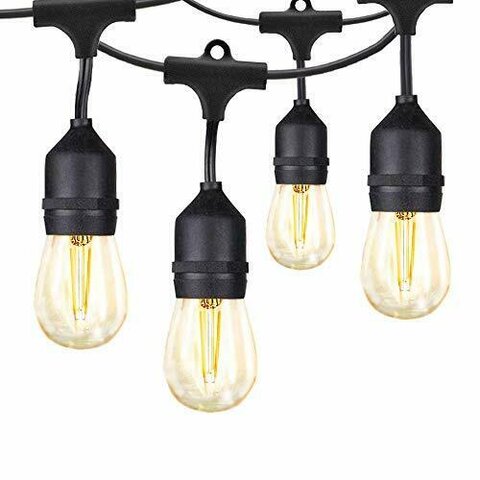 Vintage Strand Lighting for 20 x 20 HPF Tent -
Vintage Style Patio String Lighting for Tents
Pricing includes installation, just run an extension cord to the edge of the party tent and plug in!

Includes one strand hung running down the center of the tent lengthwise.

Low power consuming and attractive vintage filament style LED light bulbs.

Provides just the right amount of ambient "dinner" lighting

A needed addition for any party tent with sidewalls or for any party going into dusk/night.