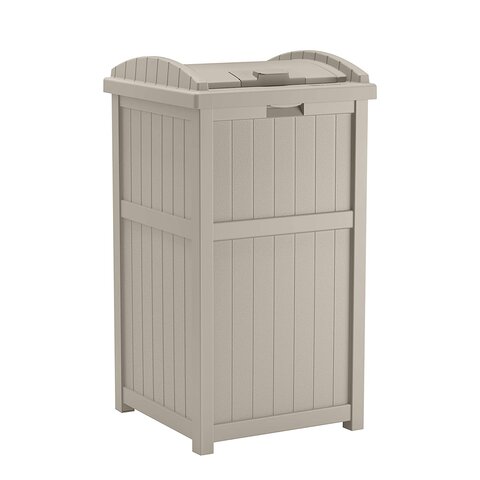 Outdoor Trash Can - 33 Gallon
Actual Size: 16" L x 16" W x 32" H




Outdoor Trash Can - 33 Gallon
Features:
Attractive and compact design allows storage of ample amounts of trash while taking up minimal space.

Built in lid keeps smells locked in and wildlife locked out.

Each trash can rental comes with two 35 gallon heavy duty bags/liners.
Please Note: Rental fee does not include the disposal of any refuse. Bags containing any trash must be removed from the trash cans prior to our pickup.