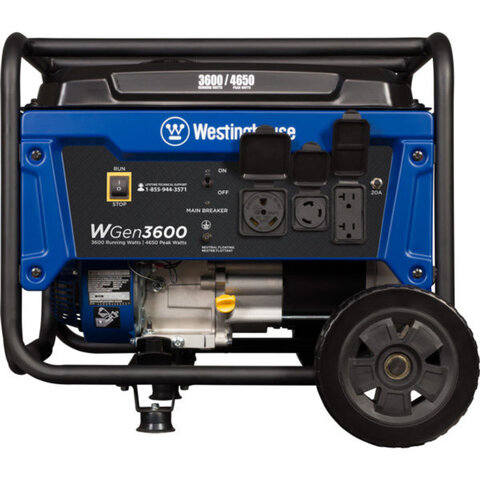 Generator Rental (3600 Watts)
Generator Rental (3600 Watts)
No power on site at your event? No problem.
This gasoline powered generator is a perfect match to run one of our inflatable blowers or Restroom Trailer when an outlet is not available within 100 feet (please read disclaimer below).

Comes fully fueled up and ready to run along with an additional 2 gallon gas tank in the rare case it needs to be refilled.

Can be rented to power tent lighting or other items if your event location does not have power (please read disclaimer below).
If renting this generator to power our inflatables or restroom trailer: No other items are able to be plugged into and powered by the generator. The power output of this generator has been calculated to serve just the needs of an inflatable blower or the restroom trailer. If any other items are plugged into the generator it may cause an overload/stall causing damage to the items that are powered by the generator.
If renting this generator to power other items for your event: CSE Services does not guarantee the safety or protection of any items that are plugged into this generator. Electronics should never be plugged into a generator of this type as they can easily be damaged by the power output of the generator, as such it is prohibited to power our sound system using this generator. Instead, A generator-inverter should always be used to power any electronics. It is highly recommended that you specify what you'd like to power with this generator so that we can calculate if it provides a sufficient amount of power for your application.