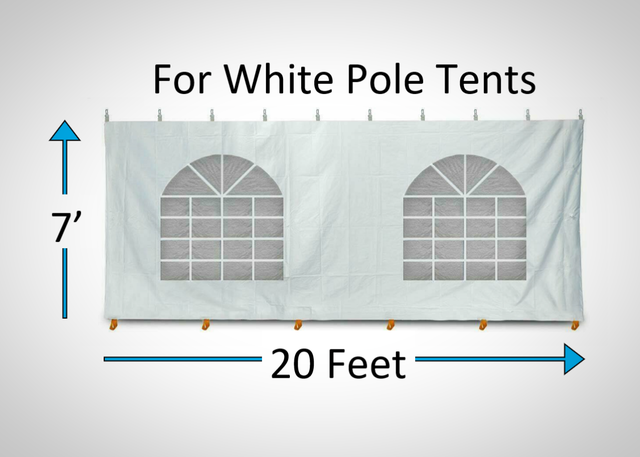 20' Windowed Sidewall Section (7')
Actual Size: 7' x 20'
Setup Area: For Use In White Pole Tents Only




20' Windowed Sidewall Section (7' High)
Please Note: These heavy vinyl sidewalls cannot be rolled up or drawn back like curtains. Once installed they must remain installed and cannot be removed from the tent. We do not recommend covering more than 50% of the party tent when temperatures are to be over 70F.
Can be used with our white pole tents only.

Great for keeping rain out and heat in.

Not recommended when high winds are expected.

Perfect for blocking out unsightly areas from your guests view.