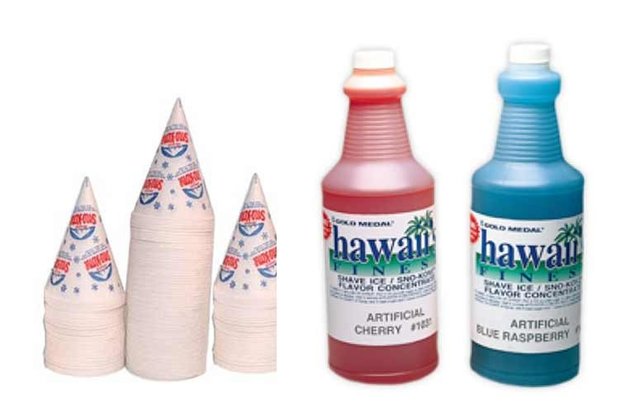 Sno Cone Syrup - Cherry (Quarter Gallon)
Sno Cone Syrup - Cherry (Quarter Gallon)
Quarter Gallon (32 oz.) of "Cherry" Flavored Sno Cone Syrup.

Comes in Squeeze Bottle for Easy Dispensing.

16 Sno Cone Cones Included.
Reminder: We do not provide ice for the sno-cone machine, it is the responsibility of the customer to purchase ice for use in the machine. No refunds on any additional supplies once they are delivered to the customer.