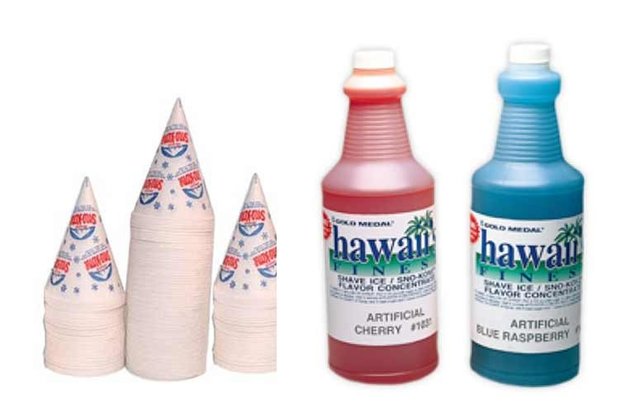 Sno-Cone Machine Supplies - Extra Servings
Sno-Cone Machine Supplies - Extra Servings
* Please contact us to see what flavors we currently have available or place your order and we will reach out to you to confirm flavors as soon as possible.
Includes your choice of an additional flavor (1/2 gallon) for sno-cones.
1/2 gallon of syrup will flavor approximately 32-48 additional sno-cones.
Includes an additional 30 sno-cone cups.
No refund on additional supplies once they are delivered to the customer.
Remember: We do not provide ice for the sno-cone machine, it is the responsibility of the customer to purchase ice for use in the machine.