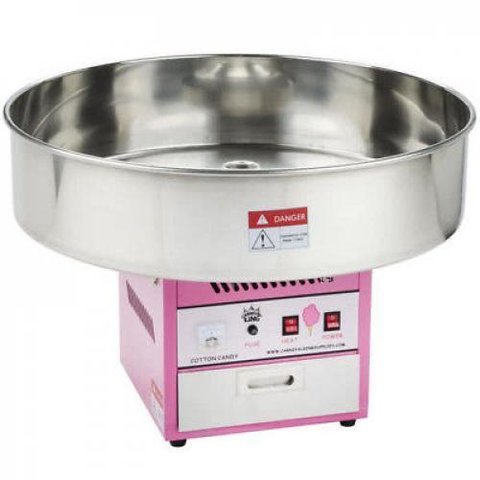 Cotton Candy Machine
Cotton Candy Machine
Professional Cotton Candy Machine
You can choose either the Pink Vanilla or Blue Raspberry flavor after adding this item to your cart.
The flavor you add after ordering will include 30 cones and a full carton of sugar which is enough for approximately 60 servings.
If you'd like additional flavors please add them to your cart after ordering this item. Additional flavors can be found under the "concessions" category. Each additonal flavor includes a full carton of sugar and 30 additonal cones to hold the cotton candy sugar.

Please Note: A cleaning fee of $30.00 will be added to your cart upon checkout for this item. This machine requires special cleaning agents in order to be cleaned and sanitized properly and our staff will handle this.